Evangelism, education, entertainment and inter-cultural learning.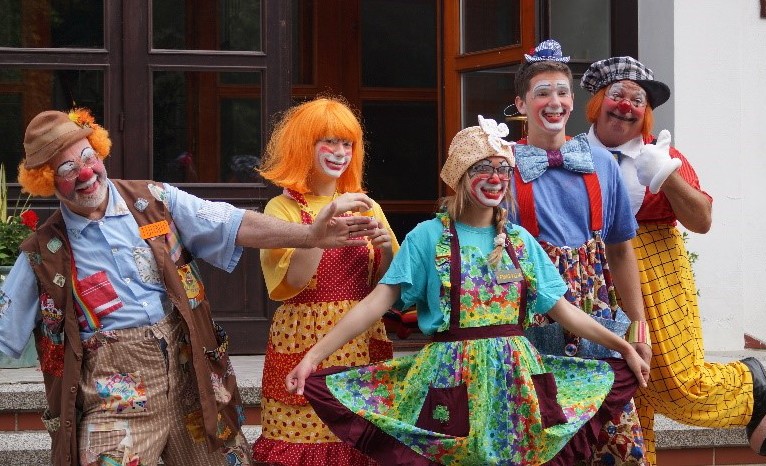 Global Clown Ministry is led by Sidney Teske and offers training and outfitting for short term mission teams from churches in the United States and in other countries. Through our trainings, clowning can be a powerful vehicle for evangelism, education, entertainment and inter-cultural learning.
Through the ministry, Sid and his wife Karen have trained indigenous teams for local churches, and associations of Sunday school teachers in the US, Belarus, Croatia, Czech Republic, Poland, Latvia, Mexico and Russia.
Furnished with clown materials and training, teams go on to launch their own local ministries of evangelism and cross-cultural reconciliation, performing for camps, hospitals, churches, evangelistic crusades, orphanages, prisons and more.
Your donation provides the materials and training sessions that equip teams to minister to youth worldwide!
"The clowns in Riga, Latvia performed at two adjacent orphanages... The orphans, many of them handicapped...loved the clowns and the older orphans (young teens) persisted in asking the administrator to call the two churches... so they could attend church with the clowns. They have subsequently given their hearts to Jesus and become members of one of the two churches."   -Sid
---
For the latest news and stories...
Would you like to know more?