New Hope International Exchange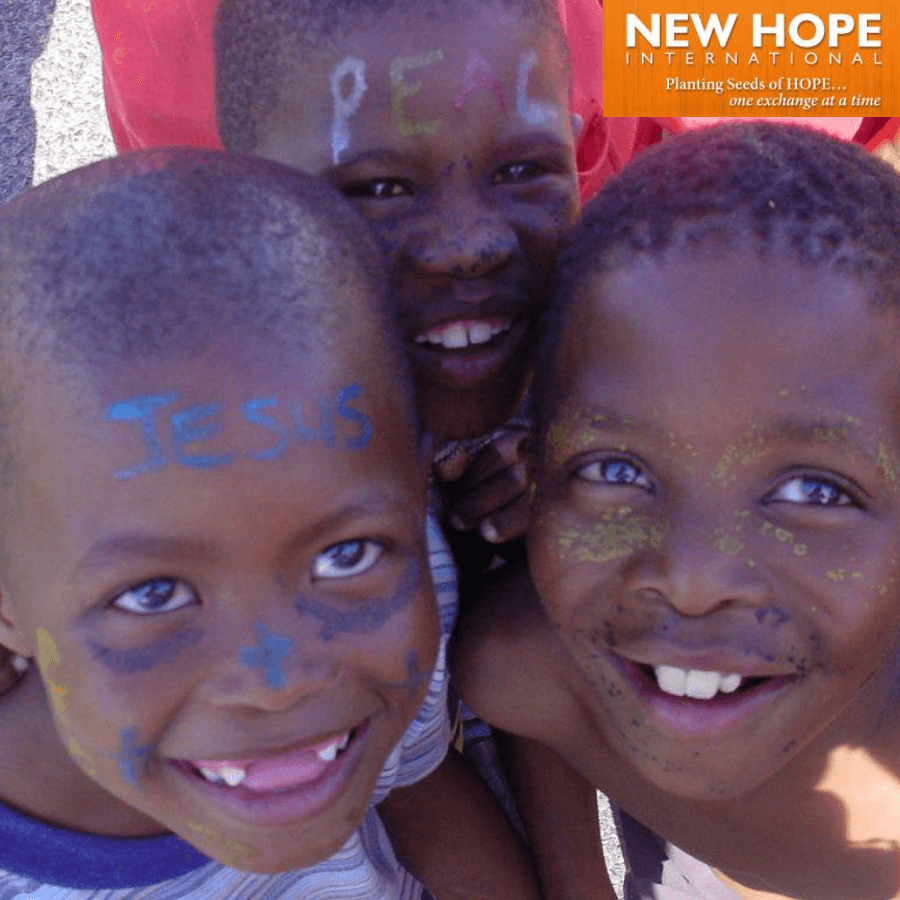 New Hope International Exchange (NHIE) is led by Brendon and Gaylene Adams, serving the community of Cape Town, South Africa. Their goal is to replace the messages of hopelessness, from society and circumstances, with messages of hope.
Their programs are focused strategically to appeal to what we find in common between communities in the USA and in South Africa, through ongoing support for the community service program in South Africa and regular exchanges of service, tangible offerings, financial support, guidance and prayer between countries.
Hope Exchange:  We bring young people from South Africa to the USA to share their musical talents, culture, stories of survival, how the Jeremiah Project has positively impacted their lives, and their Christian faith. We also provide service trips for people from the USA to South Africa to work with the New Hope Jeremiah Project.
New Hope Jeremiah Project: This project is run by the Hayes family and community volunteers in Cape Town, S. Africa. We feed hundreds of community members weekly and provides regular programs for children and adults. Activities include after school care, tutoring, choir, dance, sports, and classes in computers, nutrition, and safety.
Jeremiah 29:11 Music Ministry: Young adults from South Africa have the opportunity to travel to the USA to share their musical talents. Musicians and vocalists in the USA are given the opportunity to join them. The music ministry participants in South Africa also volunteer their time with the Jeremiah Project, serving those in their own communities.
A monthly donation of $50 sponsors a young adult in joining our music ministry, creating opportunities for reconciliation and cultural exchange.  
"For I know the plans I have for you," declares the

Lord

, "plans to prosper you and not to harm you, plans to give you hope and a future." - Jeremiah 29:11
---
For the latest news and stories...
Would you like to know more?