GHI seeks cooperation and reconciliation with people of all cultures and religions. GHI and its ministry partners believe the following to be true:
Ministry is a commitment to nurture one another. We strive to lift up kingdom values over personal agendas. We attempt to measure every decision and priority in terms of our loving submission to the lordship of Christ and our commitment to one another. We depend on God's power in us to have a clear sense of our calling to a joyful freedom to do God's will.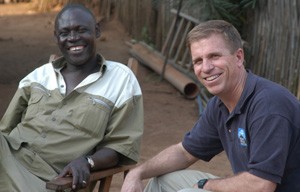 Jesus taught us that right motives and loving relationships are at the core of whole and holy living. His two greatest commands are to love God with all of our heart, soul, and mind, and to love our neighbors as ourselves; these connect serving God to serving others. In grace, scripture also gives us specific rules to guide us in living. Jesus taught that keeping these rules is an expression of love for God. The Bible condemns legalistic rule-keeping. It emphasizes loving relationships and pure motives in living out these rules.
We believe that life is sacred and people have worth because they are created in God's image. We value human life in all its diversity and fullness, recognizing that women and men of all races, ages, and ability levels reflect the creative genius of our Maker.
We view racism and sexism as sinful and reflective of some of the most harmful aspects of our culture. We will abstain from discrimination based on race, ethnicity, gender, age, and disability. We will also abstain from gossip, deliberate divisiveness, and malicious humor.
We will promote the health of our bodies, minds, and emotions. We will abstain from illicit or non-medical use of drugs, narcotics, and other substances. We believe all human and natural resources are entrusted us from God. We value work, creative expression, and wise use of time, ability, and money. We believe in wise use of natural resources. We will use them to do God's work and to benefit God's creation.
"Let the peace of Christ rule in your hearts, to which indeed you were called in the
one body. And be thankful. Let the word of Christ dwell in you richly; teach and admonish one another in all wisdom; and with gratitude in your hearts sing psalms, hymns, and spiritual songs to God. And whatever you do, in word or deed, do everything in the name of the Lord Jesus, giving thanks to God the Father through Him."      Colossians 3:15-17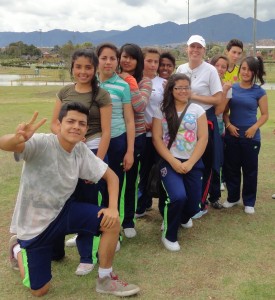 As we celebrate this covenant calling to whole and holy living, we encourage and challenge each other with the verses listed below. The board holds these standards to be binding for all who voluntarily choose to become a part of GHI.
Matthew 22:37-40 and 23:23-24
John 14:15, 21
Micah 6:8