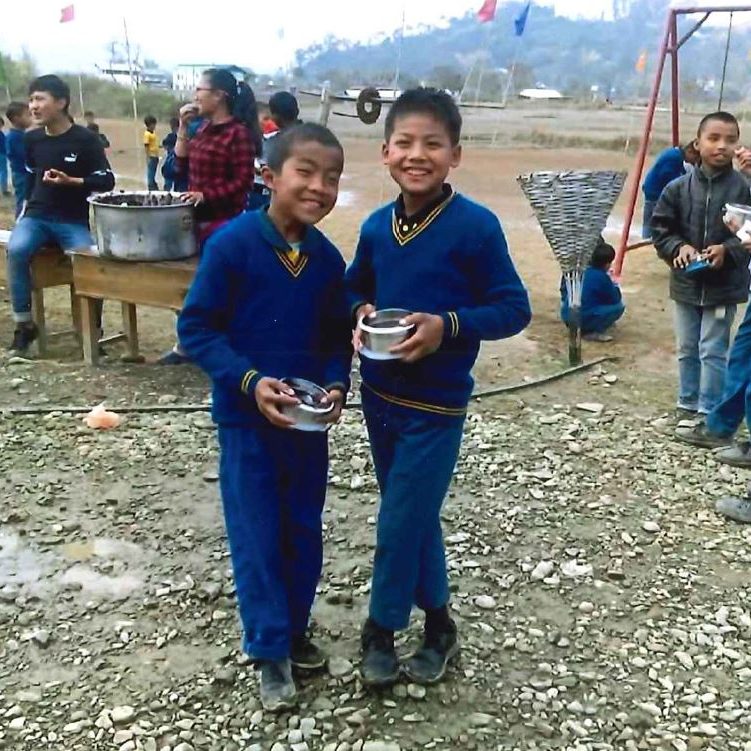 Cornerstone Academy of Manipur was launched in December 2009 and opened in February 2010 in order to provide high-quality K-10 Christian education for poor children and their families in the southeast corner of Manipur. Manipur is one of the seven states in northeast India, and borders Burma (Myanmar). Multiple insurgencies and deeply entrenched corruption have bred a spirit of hopelessness that only Jesus and His people, utilizing education that honors Him, can break.
The hope of founders Thangboi and Kimsi Haokip is that the children will embrace Christ, become leaders, and break the cycle of poverty and violence.
During the pandemic, the school housed and provided informal education in the bible and other subject areas for 100 students. The school re-opened last year at their main campus with 330 students. As enrollment continues to increase, they are now serving more than 400 students.
The exterior structure of the new building was completed in 2021, through the generosity of our faithful donors. Our students are learning about the love of God and gaining an education.
Your donation provides children with an excellent education, which in turn offers life-long opportunities.
"We took in a widow who was illiterate and heavily in debt, helpless and ready to give up, along with her 3 children. The girl is in Kindergarten and the two boys are in Class 5 and 4. By the grace of God and your donations, we were able to take them in and feed them for the month.  They all have begun to pray nicely and the poor mother wept like a child with a penitent heart pleading for God's forgiveness. It's a joy to witness the Lord working."          - Kimsi Haokip
---
For the latest news and stories...
Would you like to know more?