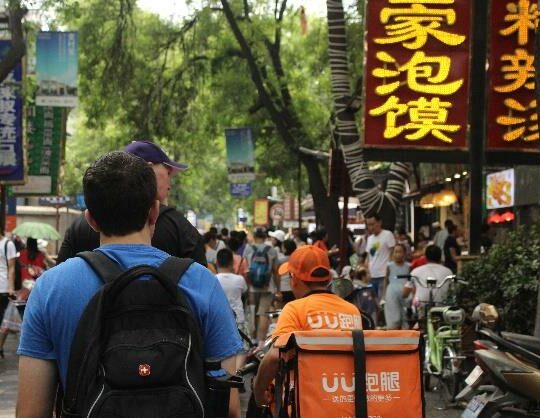 God has given me a strong desire to see His name glorified among the nations. During college, I have had the opportunity to live and study in a variety of cross-cultural contexts. I taught English for a summer in Kunming, China and studied abroad in Xi'an and Beijing. While living in Minnesota, I have enjoyed learning about the many different cultures represented in the Twin Cities.
I have realized many of my Christian friends are unequipped to engage in cross-cultural evangelism. Many churches do not know how to strategically encourage their congregations to complete a portion of the unfinished task. Engage Global is working to change this!
Mission Mobilization with Engage Global
Engage Global exists to give Biblical clarity to the task of global missions and provide clear steps on how a church can bring a people group into the Kingdom. As a missions mobilizer with Engage Global, my goal is to engage individuals and churches in the mission of gathering worshipers from every nation, tribe, people, and language (Revelation 7:9). I am grateful for the opportunity to be a part of the Engage Global team!
Your donation supports the ministry work of Engage Global Associate WP, mobilizing people and churches to reach out across the globe and gather worshipers.
"Missions is not the ultimate goal of the Church. Worship is. Missions exists because worship doesn't."
John Piper
Would you like to know more?