Ministry consulting for mission organizations, missionaries and non-profits.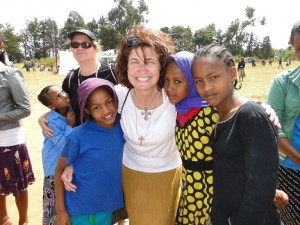 Global Capacities seeks to bring the transforming power of the Kingdom of God to a hurting world by bringing hope and restoring order.
The primary areas of focus are holistic and compassion ministries, including micro-finance, poverty alleviation, devalued women, at-risk children and orphans, trafficking and responding to crisis.
Through ministry consulting, we equip, support and encourage individuals and organizations to live and function in the way God intended.
Jill's relational gospel approach to consulting allows her to support those in different ministries, helping them move forward and develop more efficient systems and processes in the areas of finance, marketing, communications, operations, and more.
If you would like to sow into Jill's work and join what God is doing through her ministry, please consider a donation or join her team of supporters by becoming a monthly donor.
"I leave the gift of peace with you--my peace. Not the kind of fragile peace given by the world, but my perfect peace. Don't yield to fear or be troubled in your hearts--instead, be courageous." John 14:27 TPT
---
For the latest news and stories...
Would you like to know more?