Heart of a Child Ministry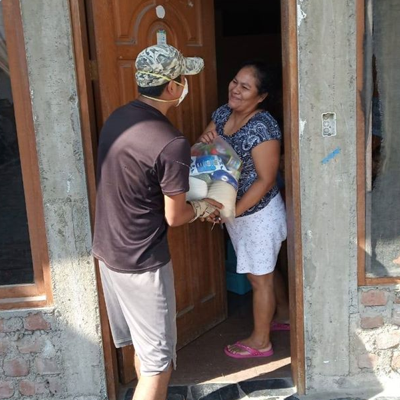 Jill (Riley) and Papo Jualis are serving as missionaries in Huaycan, Peru. (Jill previously served under her ministry Barefoot in Bogota, forming Heart of a Child Ministry in partnership with her husband Papo after marrying in 2019.)
Our mission is to make disciples wherever God sends us in the world, bringing hope and joy to the hopeless and hurting by serving them, loving them, and sharing with them the good news of the gospel of Jesus Christ.
To live with the heart of a child towards God, characterized in part by awe, joy, focus and complete trust in Him, and to disciple others to live in this manner as well. (Mark 10:15)
To bring glory to God through our life and marriage, striving to be an example of the relationship between Christ and the Church.
Our vision is to disciple and build up the church into a unified, self-sustaining, mission-focused church by working with the church leadership to establish regular discipleship groups, Bible studies, small groups, children's ministries, and prayer meetings; training them to be disciple-makers.
We have made a 5-year ministry commitment to work with a small church plant, The Refuge Church (Iglesia Refugio), in Huaycan de Cieneguilla, a village on the SE outskirts of Lima, Peru.
The music, children's and youth ministries, and the men's and women's ministries are our primary responsibilities in the church, but we work with all the other ministries of the church as needed. Papo, in the role of Assistant Pastor, also shares the preaching with the lead pastor.
In addition, we are temporarily teaching English part-time in a small Christian school in Lima to fulfill prior commitments.
Your donation brings the hope and joy of the gospel and provides church leadership for the community of The Refuge Church!
"...you remind me that I'm not alone, that I have a whole team of prayer warriors and financial supporters and friends and family backing me up at all times! I know that I have gotten through this adventure safe and blessed, and been able to be a blessing, because of you. I can't thank you enough!" -Jill
---
For the latest news and stories...
Would you like to know more?