What does the lord require of me? To act justly, love mercy and walk humbly. Micah 6:8
Justice and Mercy 5/10K Walk/Run
October 3, 2020 at 10 AM Rain/Shine
Lake Phalen Pavillion/Virtual
HELP US RAISE $20,000 FOR THE HOME OFFICE
Why Global Horizons Inc and why this run?
GHI empowers local, indigenious and international leaders to make a holistic impact in thier communities in over 40 projects around the world and the US and belive in the power of reconcilliation. During this time of COVID-19 short term missions is not possible due to travel restrictions. We are raising $20,000 for the home office to enable them to continue their support of these projects.
In COVID times there are many restrictions on the types of events that are allowable. We wanted to ensure the safety of our donors and abide by social distancing practices. With a walk and a run we are offer both a in-person option for up to 75 runners and then there will be a virtual option for you to complete the walk/run as well. We know that getting outside and exercise are two reccomendations for this time of covid.
How do I get involved?
1. Register for the run
2. Ask your friends and family to sponsor you (we suggest a goal of $50-$100) to be donated to GHI
3.Follow GHI and Share on Social Media (It's a competition)
4. Ask others if they want to join you
5. Check out the GHI website to learn more about the projects
6. Pray for the projects

For Virtual Participants
Want to participate in the run virtually? You can! Find a friend, your family or youth group and register here! After you register you'll start fundraising; we're encouraging you to use a dollars per kilometer model where people commit to give a certain amount of money per kilometer you run. Instead of competing for the fastest run time, each runner (virtual and in-person) will be competing for one of three fundraising medals! On the day of the event we will be offering a virtual participation option hosted over Zoom and Facebook live where you can hear from GHI's Executive Director, Leon Rodrigues as well as some of GHI's global partners. After a message from them, the rest is up to you! You can choose your track and run on your own or with your chosen group of people. Then tell us about how it went on social media afterwards!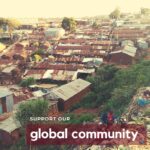 SPONSORSHIPS
There are multiple ways that you can have people sponsor you:

1. Through our Facebook Fundraiser Justice and Mercy Run Facebook Fundraiser
2.Through the GHI Website directly (make sure they select the "JAM Run Donation" option under GHI/Special Focus) GHI Donation
3. Your group can collect funds and send to GHI directly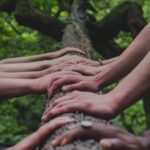 INTERACT ON SOCIAL MEDIA
Stay connected with us on social media #JAMRUN2020 #GlobalHZ
Facebook: GlobalHZ
Instagram: Global_Horizons_Inc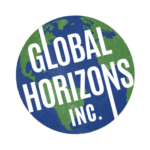 WANT MORE INFO
If you have additional questions about GHI or want more information about how you can get involved please reach out to Nan Muhovich at njmuhovi@northcentral.edu
Race Day sign-up at Lake Phalen will also be available!