Preaching, Teaching, and Promoting the Gospel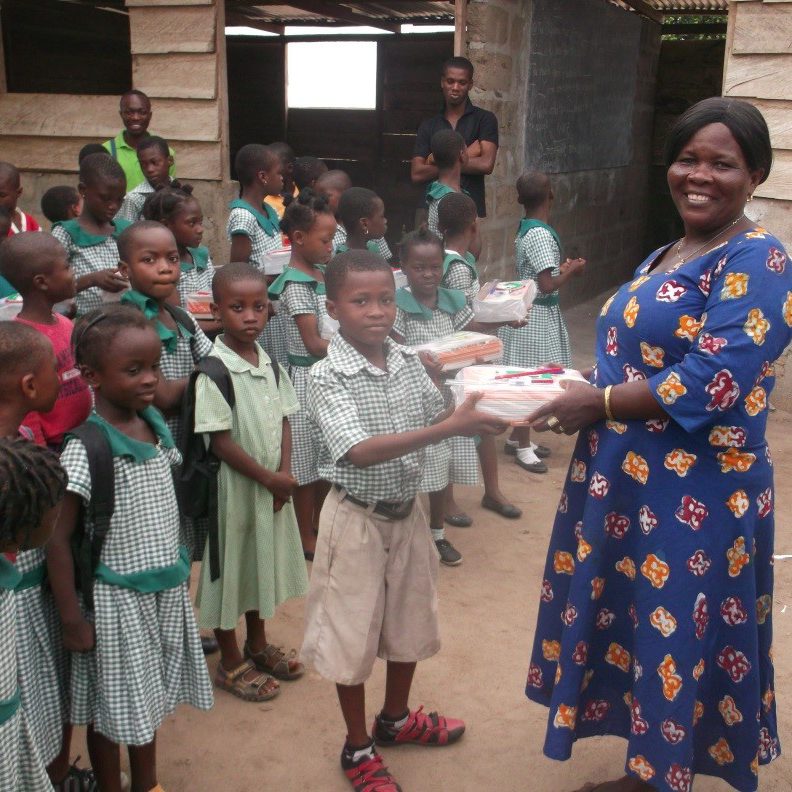 Jacob and Victoria Hiagbe felt the call to help less privileged communities by preaching the gospel and planting churches in Ghana. They formed Most High Mission with the primary objective to preach the gospel, establish Christian schools, and promote missionary endeavors.
This led them to the farming community of Doblo-Gonno, in the Greater Accra Region of Ghana. Here the farmlands were sold by village leaders for housing purposes, leaving the farmers without resources.
Most High Mission works to bring the message of reconciliation and transformation through the gospel, to rural poor communities.
Most High Mission operates a basic school program (preschool and elementary school). It serves nursery school to Basic 5 level, with a population of 100 children. The program provides a meal, textbooks, and transportation.
In the community, Most High Mission has planted several churches, witnessing positive changes within these communities. They have been a support to young couples, which has led to an increase in the commitment to marriage.
A monthly donation of $50 sponsors 10 children to join the commute to school!
It is good to give thanks to Adonai and to sing praises to your name, Elyon; to tell in the morning about your grace and at night about your faithfulness. For, Adonai, what you do makes me happy; I take joy in what your hands have made. How great are your deeds, Adonai, how very deep your thoughts! - Psalm 92 CJB
---
For the latest news and stories...
Would you like to know more?