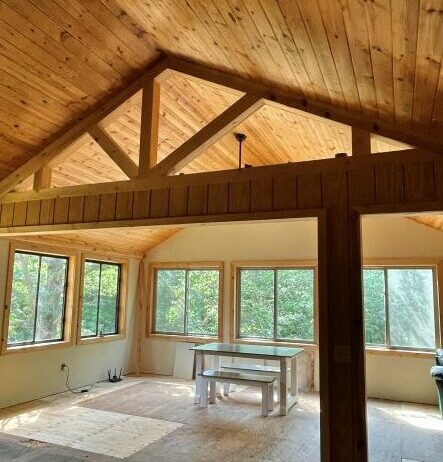 Jeff and Chrissy Lucas purchased a beautiful, wooded property in the quiet suburbs of the Twin Cities, in Jordan, MN. The couple's mission is to create a space for people to be nourished and refreshed. The Upper Room has been designed with the following in mind:
A safe place to retreat or gather for worship, small groups, youth activities, hospice care, or individual retreat days.
A place for people to EXPERIENCE intimacy with God; to learn what that feels like and to realize it's more important than anything else.
A place to set aside agenda, to be still and receive from the Lord.
A place of rest.
A place to be filled to over-flowing.
A place for burdens to be lifted or healing to happen.
A place of restoration.
A PLACE TO EXPERIENCE HEAVEN ON EARTH!
We are giving people space to find hope in a world that often feels hopeless. As people spend time in the Upper Room and the surrounding property, it is our intention that they would experience the love of Jesus and grow in their faith.
Your donation provides a place of rest and renewal of faith when it's needed most. 
A road less traveled leads people to the kingdom. 
For the latest news and stories...
Would you like to know more?