GHI Spring Newsletter 2022 – 20 Years of JOY

We are pleased to share our newsletter with you and all who are committed to missions. We hope you are encouraged by the story of Sid and Karen's Global Clown ministry.

Mission projects come out of the passion that God places on hearts and take shape accordingly. We are grateful to come alongside these leaders and help launch their vision.
Global Clown – 20 Years of JOY
It is our honor to recognize Global Clown's 20 years of ministry and retirement. We are grateful to have partnered with a team that spread so much joy.
"The Global Clown Ministry began in 2001 when Karen and I accompanied a clown team to perform in Poland and Germany, for churches, an orphanage, a school, and a village celebration.
The bishop invited us to return to Poland to teach them how to do clown ministry because he said, "We have forgotten how to laugh."  Under the years of Soviet occupation, the church was subject to so much persecution that laughter had given way to sorrow and cynicism.
From that somewhat humble beginning, people from other countries heard about our ministry and invited us to teach in Latvia, Russia, Belarus, Ukraine, Croatia, Mexico, the Philippines, Arizona, and California. The performances always include a clear message about salvation by faith and if in a church, an encouragement to give generously to God's work.
We are very grateful to hear of children and adults who came to know Christ after attending a clown performance and then being introduced to Jesus by the local church congregations. As a couple, we felt incredibly honored to be part of God's work with Global Horizons and the hundreds of dear friends we made over the years.  To Him be all the glory, great things He has done."  – Sid Teske
Thank you Sid and Karen for all the years of joy and laughter!
As a result of the Global Clown ministry, faith-based performances continue in Russia, Croatia, Latvia, Poland, and Mexico.
Sid announced his ministry retirement after the recent passing of his wife Karen due to a lengthy illness. Our hearts go out to Sid with our deepest sympathy.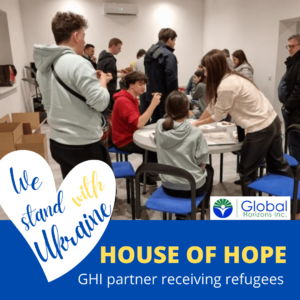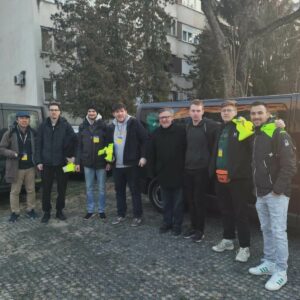 As the conflict escalates, the number of Ukrainian civilians who have fled their homes due to war continues to climb, currently at 2.5 million.
The families affected by this war are going to need as many organizations and people as possible to help. GHI is partnering with ministries on the ground near Ukraine that are directly providing aid.
Zagreb Baptist Church, a GHI partner, located in Croatia, has opened the doors of their House of Hope to Ukrainian refugees for transitional housing. The Zagreb team, pictured above, is taking vans of food and supplies into Ukraine and returning with refugees fleeing the war. Convoy of Hope is another Christian ministry that we are partnering with to provide emergency relief.
How you can help:
Donate to GHI's fundraiser for Ukraine Refugees on Facebook.
Or, mail a check to: GHI/Ukraine, P.O. Box 64059, Eagan, MN 55164-0059
Black History Month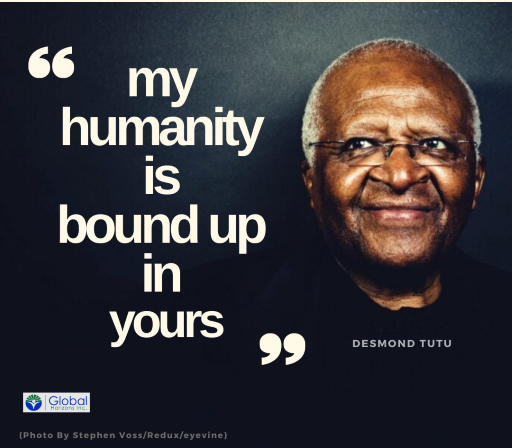 Last month, in celebration of Black History Month, our President and CEO, Dr. Leon Rodrigues, shared his memories of Archbishop Emeritus Desmond Tutu. Dr. Rodrigues met the Archbishop while living in South Africa, attending bible studies at his home.
Dr. Rodrigues explains how this relationship shaped his view of reconciliation in Christ and will remain with him as a Christian.
"Tutu believed that it was through his Christian faith and the call of the gospel to love each other, to even love our enemies… He stated, a person is a person through other persons, thereby showing that we are all created through divine love, in God's image and that we bear the spirit of God, even if we don't recognize it."
You can read the full article on our website – Black History Month: Honoring Desmond Tutu
GHI has moved to the city!
We relocated our physical office to Minneapolis when an office space became available inside the River of Hope Church – Twin Cities, located at 3300 University Ave. SE, Minneapolis, MN 55414.
The River of Hope Church has been in the process of completing renovations but has several spaces ready and available for use. The new location will give us the capacity to hold meetings and events of small and large sizes.
Our partner projects will also have access to use the building's spaces to hold meetings, events, or training sessions. There are several open meeting areas with tables and chairs, a chapel that holds 250 or more people (with doors that allow it to expand into a larger space), a kitchen area, and a dining area.
Project leaders who would like to sign up to use one of the spaces, contact Jill Hall, jill@globalhz.org.
The address for mailing in donations has not changed. Please continue to mail donations to GHI, PO Box 64059, Eagan, MN 55164-0059
Did you know that GHI is a Fiscal Sponsor?
A fiscal sponsor is a quick, simple, and low-risk way of starting a mission project. 
Rather than creating and running a nonprofit, you can partner with a fiscal sponsor that will legally endorse your mission and provide you with their established, 501c3 nonprofit infrastructure.
This way, you will gain all the same benefits of nonprofit status without putting in the heavy lifting to apply for one. And you won't need to figure out what to do first or manage all of the nitty-gritty details yourself, since they will do it for you.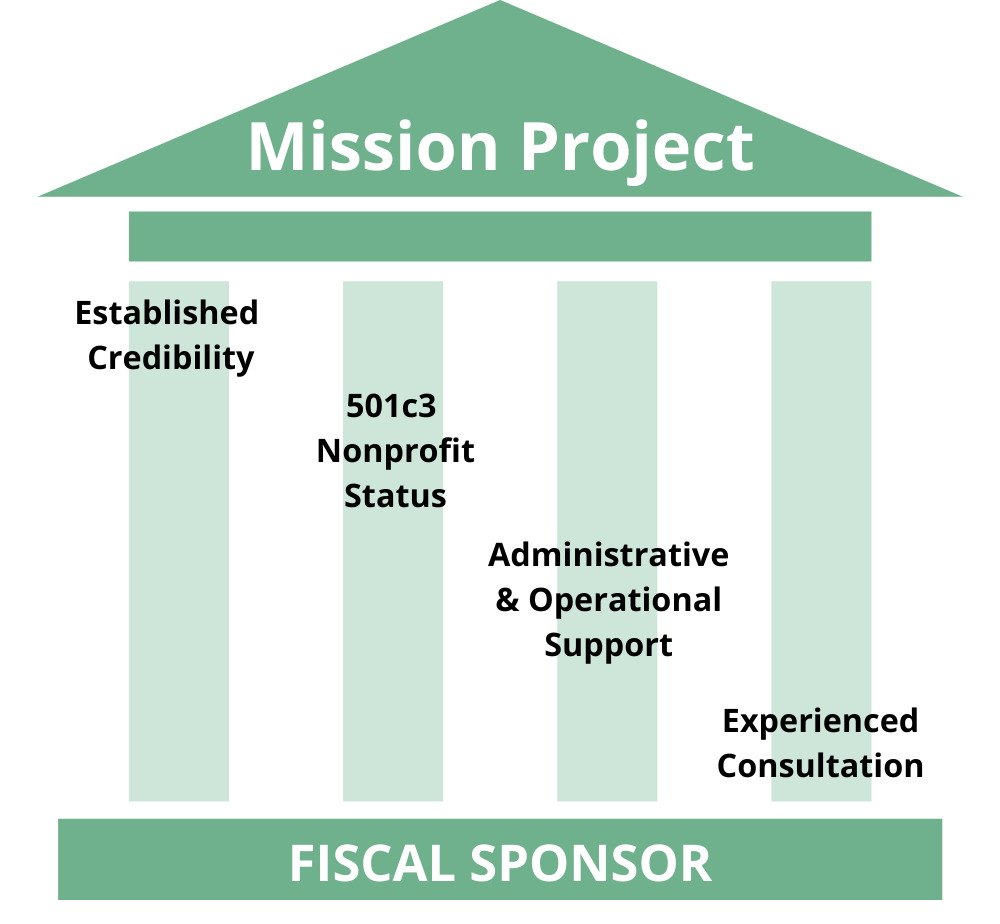 At GHI we provide our partner mission projects with the following services:
Webpage design and upkeep ✔
Donation processing and receipting✔
Bookkeeping and disbursement of funds✔
Monthly financial and donor reporting ✔
Expert marketing & fundraising advice✔
Credible consultation from a nonprofit expert ✔
Fiscal sponsorship allows you to get started right away and spend more time growing your mission, rather than running the operations.
Check out this article for more information – What is a Fiscal Sponsor?
Contact us to schedule a free call. We'd be happy to answer any questions and to hear about the mission that God has placed on your heart.
Global Horizons Inc. has 25 years of experience as a fiscal sponsor for local and international projects.
---
Quick Links
---
Would you like to forward this email to a friend? 
Click here
.